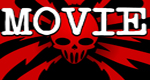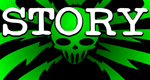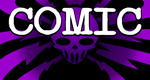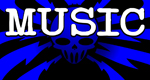 You Support This Site
When You Buy My Books
E.C. McMullen Jr.
PERPETUAL
BULLET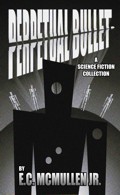 "'Some People' ... may be the standout story in the book."
-

John Grant

, Infinityplus

E.C. McMullen Jr.
WILLOW BLUE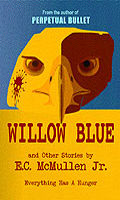 "'Willow Blue' will burrow under your skin and stay there long after you've put the book down."
- Jeffrey Reddick, Creator of
FINAL DESTINATION

IN OTHER BOOKS
E.C. McMullen Jr.'s
short story
CEDO LOOKED LIKE PEOPLE
in the anthology
FEAR THE REAPER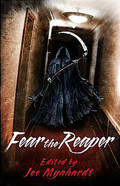 "This Ray Bradbury-esque is one of the most memorable and one of the more original stories I've read in a long time."
- Steve Isaak,
Goodreads

HORROR 201:
The Silver Scream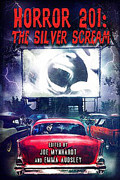 Filmmaker's Guidebook
featuring
RAY BRADBURY,
JOHN CARPENTER,
WES CRAVEN,
TOM HOLLAND,
E.C. McMULLEN Jr.,
GEORGE A. ROMERO,
and many more.



Extensively quoted in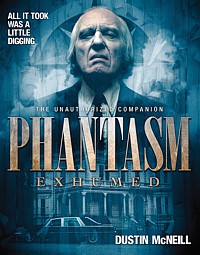 PHANTASM
EXHUMED
The Unauthorized Companion

Robert S. Rhine's
SATAN'S 3-RING
CIRCUS OF HELL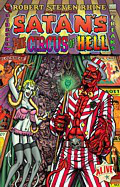 Forward by
GAHAN WILSON &
FEO AMANTE.
Featuring comics by
ALEX PARDEE,
WILLIAM STOUT,
STEVE BISSETTE,
FRANK DIETZ,
JIM SMITH,
FRANK FORTE,
ERIC PIGORS,
MIKE SOSNOWSKI,
OMAHA PEREZ,
DAVID HARTMAN,
STEVEN MANNION,
and more!

And
IN CINEMA


E.C. McMullen Jr.


Head Production Designer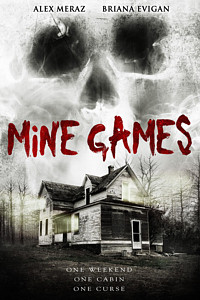 MINE GAMES


(Starring:
JOSEPH CROSS, BRIANA EVIGAN,
ALEX MERAZ)

Production Designer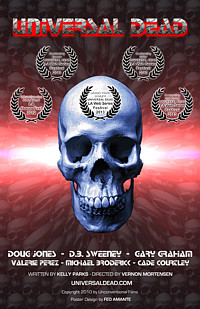 UNIVERSAL DEAD
(DOUG JONES,
D.B. SWEENEY,
GARY GRAHAM)

ART DIRECTOR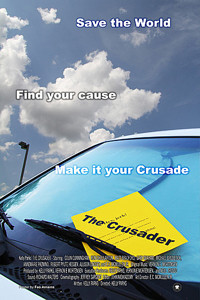 THE CRUSADER
(COLIN CUNNINGHAM,
GARY GRAHAM)
Review by
E.C. McMullen Jr.

THE NUMBER 23

- 2007
USA Release: Feb. 23, 2007
ContraFilm / New Line Cinema
Ratings: USA R
Jim Carrey (THE MASK) plays Walter Sparrow.
Walter is an Animal Control Officer. It's his job to catch dogs, handle animals and do his part to keep the peace in his small town.
Walter has a VERY nice house (particuarly for an Animal Control Officer), a wonderful wife, Agatha (Virginia Madsen: CANDYMAN, THE PROPHECY, THE HAUNTING), a good son, Robin (Logan Lerman: THE BUTTERFLY EFFECT), and moves through his life relatively well. As we learn from his inner monologue, however, Walter also believes that everything is destined to happen.
Walter talks to himself, quiet enough so no one else notices. He imagines the thoughts of the animals he catches, anthropomorphizing them with his own small personality quirks. The only thing that brings him out of himself is his day to day dealings with his wife and son. His life, lived otherwise in the interior, makes him friendless. His only connection to the rest of the world is his immediate family, as Walter is also an orphan. Still, life would have been just fine had he not come across a book.
One day he was late in picking up Agatha. She waited for him in a used bookstore. There she began reading an old book that she thought Walter would like, so she bought it for him. The book is called THE NUMBER 23. By giving her husband this otherwise unobtrusive birthday present, she unwittingly set off a viral chain of events within her husband's mind.
The book is about a dashing yet damaged police detective, who goes slowly insane as he obsesses over the number 23 (an actual religion with greater and lesser zealots. Do a search on Discordianism or 23 Enigma). The trouble is, this is the kind of book that plugs directly into Walter's functionally fragile psyche, and as such, he grows ever more convinced that the hero of the story, Detective Fingerling, is a metaphor for his own life.
Soon Walter is becoming obsessed with the number 23 and finds it everywhere in everything. The entire universe can be broke down or add up, divided or multiplied to 23! Like a true obsessive, he either ignores everything that can't add, divide, subtract or multiply into his addiction, or he refuses the logical outcome of his ever more poor math skills. His wife's friend and psychiatrist tries to show him the error of his ways by pointing out the illogical inconsistency of the 23 Enigma. If someone finds a different answer in their calculations, one that isn't a 23, they'll struggle through all manner of mutated reasoning to come up with 23.
Let's say that after their calculations their answer is a 5. The person obsessed with 23 will only point out that 2+3 equals 5: 23! If their answer is a six? Six is 3, two times: again, 23! If their answer is a 4? Four is the first non-prime number after a string of prime numbers. Three primes in a row, and four is divisible by 2, 23 again! Also, 4 comes after 2 and 3. And so on.
Agatha can only watch her husband disintegrate before her eyes as her concern gradually becomes horror. Walter is having nightmares in which he murders people. Their son Robin, meanwhile, is drawn into his father's madness, only exacerbating the problem. Agatha thinks that reading the book all the way through will cure her husband. Once he reaches the end, the obsession will end as well, but the end only makes matters worse.
THE NUMBER 23 is the story of a good man who takes a wrong turn in his life and helplessly finds himself on a downward spiral from which he can't escape. Accepting Walter's psychosis, like his loving son does, only feeds the destructive belief. Doubting his psychosis fills him with distrust and paranoia - since only he sees an obvious logic in everything he discovers. When Walter reaches the edge of madness, one where he starts to have visions of murder, the movie grabbed me by the throat.
!!!SCIENCE MOMENT!!!:
Some have criticized THE NUMBER 23 for having such a silly concept as being possessed by numbers, but the psychosis of numbers is real was been covered in other stories and movies before (PI). That fact that it looks silly to an outsider is not an excuse to dismiss this movie, as every addiction looks ridiculous to someone who doesn't share that addiction.
For more on this Science Moment, go to ScienceMoment/TheNumber23.
Since 1993 and his Thriller, FALLING DOWN, Director Joel Schumacher (THE LOST BOYS, FLATLINERS, 8MM, PHONE BOOTH), has displayed an odd penchant for walking the path least taken where Horror Thriller is concerned. Here at Feo Amante's Horror Thriller, various reviewers have praised his efforts for many of these movies and I'm no exception. Newbie writer, Fernley Phillips also produced this film and, judging by his upcoming features, plans to take the oddball path to Horror Thriller himself.
Jim Carrey gives a sterling performance as a man terrified of losing his sanity and desperately trying all the wrong ways to get his life back. Virginia Madsen is excellent as Agatha, watching her husband and their wonderful life together, dissolve before her eyes and taking their child with it.
Unfortunately the movie sags by an overexposure of Walter's inner monologue. While it worked fine for the movie FIGHT CLUB, Walter's monologue frequently falls into the trap of straightforward exposition, and since the movie is largely narrated, it can feel like the exposition goes on for too long before you realize that we are back to inner monologue time.
Still, THE NUMBER 23 captures the imagination with an otherwise deft portrayal of a man's helpless descent into madness, making it one of the most original Thrillers to come out of Hollywood in years.
Three Shriek Girls




This review copyright 2007 E.C.McMullen Jr.