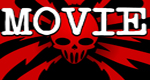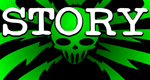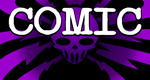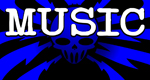 You Support This Site
When You Buy My Books
E.C. McMullen Jr.
PERPETUAL
BULLET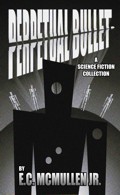 "'Some People' ... may be the standout story in the book."
-

John Grant

, Infinityplus

E.C. McMullen Jr.
WILLOW BLUE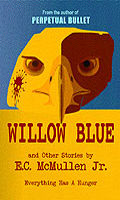 "'Willow Blue' will burrow under your skin and stay there long after you've put the book down."
- Jeffrey Reddick, Creator of
FINAL DESTINATION

IN OTHER BOOKS
E.C. McMullen Jr.'s
short story
CEDO LOOKED LIKE PEOPLE
in the anthology
FEAR THE REAPER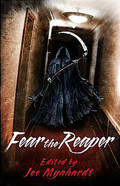 "This Ray Bradbury-esque is one of the most memorable and one of the more original stories I've read in a long time."
- Steve Isaak,
Goodreads

HORROR 201:
The Silver Scream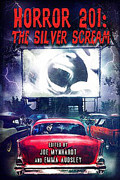 Filmmaker's Guidebook
featuring
RAY BRADBURY,
JOHN CARPENTER,
WES CRAVEN,
TOM HOLLAND,
E.C. McMULLEN Jr.,
GEORGE A. ROMERO,
and many more.



Extensively quoted in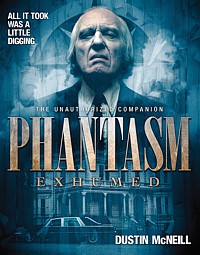 PHANTASM
EXHUMED
The Unauthorized Companion

Robert S. Rhine's
SATAN'S 3-RING
CIRCUS OF HELL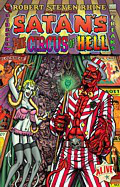 Forward by
GAHAN WILSON &
FEO AMANTE.
Featuring comics by
ALEX PARDEE,
WILLIAM STOUT,
STEVE BISSETTE,
FRANK DIETZ,
JIM SMITH,
FRANK FORTE,
ERIC PIGORS,
MIKE SOSNOWSKI,
OMAHA PEREZ,
DAVID HARTMAN,
STEVEN MANNION,
and more!

And
IN CINEMA


E.C. McMullen Jr.


Head Production Designer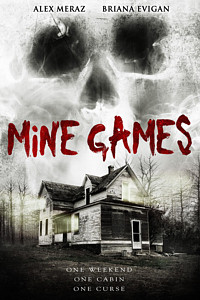 MINE GAMES


(Starring:
JOSEPH CROSS, BRIANA EVIGAN,
ALEX MERAZ)

Dept. head
Special Effects Make-Up
(SFX MUA)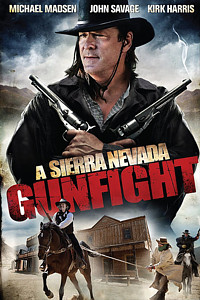 A SIERRA NEVADA
GUNFIGHT
(MICHAEL MADSEN & JOHN SAVAGE).

Production Designer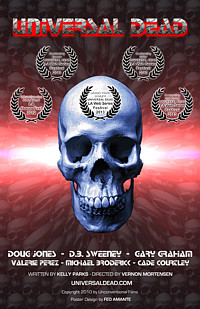 UNIVERSAL DEAD
(DOUG JONES,
D.B. SWEENEY,
GARY GRAHAM)

ART DIRECTOR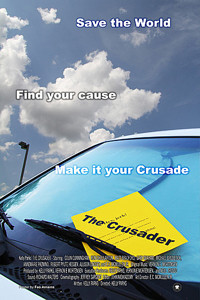 THE CRUSADER
(COLIN CUNNINGHAM,
GARY GRAHAM)
Review by
Ken King

IT'S APPRECIATED


TIP JAR



HALLOWEEN
SEQUELS, PREQUELS
and REMAKES

HALLOWEEN 4: THE RETURN OF MICHAEL MYERS

- 1988
USA Release: Oct. 21, 1988
Trancas International Films, Galaxy International Releasing
Rated: USA: R
"Whoever you are, I got a big dog with me, and he bites!"
- Jamie Lloyd
HALLOWEEN 4: THE RETURN OF MICHAEL MYERS marks the second time I hand out the coveted MILLA JOVOVICH CAN DO NO WRONG AWARD.
The award goes to those actresses who, in spite of what crappy film they might be in, their performances are the shining light in said movies.
This time, the award goes out to Danielle Harris (HALLOWEEN 5, THE KILLING MIND, URBAN LEGEND, HATCHET II & III, VICTOR CROWLEY, Rob Zombie's HALLOWEEN & HALLOWEEN II, LEFT FOR DEAD, PRANK, GODKILLER, CYRUS, CHROMESKULL: LAID TO REST 2, STAKE LAND, THE VICTIM, SHIVER, AMONG FRIENDS, FATAL CALL, HALLOW'S EVE, CAMP DREAD, GHOST OF GOODNIGHT LANE, THE TOWN THAT DREADED SUNDOWN [2014], SEE NO EVIL 2, NIGHT OF THE LIVING DEAD ORIGINS, HAVENHURST, INOPERABLE, CAMP COLD BROOK, BETWEEN THE DARKNESS, REDWOOD MASSACRE).
Danielle's career kicked off with HALLOWEEN 4: THE RETURN OF MICHAEL MYERS with her portrayal of Jamie Lloyd, a lonely little girl who was adopted by the Carruthers family after the death of her mother.
Jamie has a hard time fitting in anywhere and is teased relentlessly by the kids at school. But this is the least of her troubles. Soon, the worst form of danger is coming to her small, sleepy town of Haddonfield, Illinois. One of the town's most notorious residents of the past is coming home. His name is Michael Myers (George P. Wilbur: ESCAPE FROM THE PLANET OF THE APES, FIRESTARTER, GHOSTBUSTERS II, CAST A DEADLY SPELL, THE RUNNING MAN).
Myers escapes once more from his mental hospital keepers to take care of unfinished business in Haddonfield.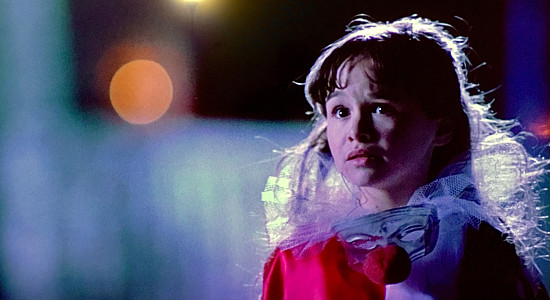 Michael is why we can't have nice things.
Dr. Samuel Loomis (Donald Pleasence*), once again is hot on his trail. Things have changed since the good Doctor's last visit. No one of any familiarity is there to sound off on and so it is left to Loomis to explain what is about to go down to the new sheriff, Ben Meeker (Beau Starr: SHOCK TRAUMA, HALLOWEEN 5: THE REVENGE OF MICHAEL MYERS, MURDEROUS VISION, DEAD SILENCE, WHILE MY PRETTY ONE SLEEPS, PRISONER OF LOVE, SHADOW HOURS, MERCY, Masters of Horror: JENIFER).
At first, Meeker doesn't take Loomis seriously, and who would? He comes off like a babbling madman, behaving like he's bigger than Billy-be-Damned, throwing his weight around and acting like a complete know-it-all. It's only when the calls start coming in, does Meeker sit up and take notice. Then he and Loomis are off on a wild goose chase.
Besides, Myers, there's a whole slew of Rednecks out to take the law into their own hands. They ain't got time to sit around and drinkin' beer and swappin' Big Fish Tales on this Halloween night! No sir! Ain't happenin'. They have heard about Myers being back in town and they want a piece of his Bill Shatner mask and coveralls wearin', butcher knife carryin', robotic ass and I'm here to tell you son, they mean to collect on that itinerary.
Meanwhile, Jamie has gone Trick or Treating with her adopted sister, Rachel (Ellie Cornell: HALLOWEEN 5: THE REVENGE OF MICHAEL MYERS, HOUSE OF THE DEAD [all], ALL SOULS DAY: DIA DE LOS MUERTOS, ROOM 6, THE THIRST, DEAD AND DEADER, DEAD CALLING, THE DARK ROOM) and the two get separated when Rachel allows Jamie to go off with some other kids. This gets disastrous quick, but Jamie is found in short time and she and Rachel are squirreled off to Meeker's house for safe keeping.
Sadly, no place is safe for long when The Shape is on his single-minded purpose. The poor bastards that are new to all this butchering mess, learn too late to take any real measures to avoid their eventual fates.
Some live, some die, on this Halloween night. Sad, but those are the breaks.
TRIVIA
1 According to IMDb, Director Dwight H. Little (THE PHANTOM OF THE OPERA [1989], STRANGE WORLD [TV], ANACONDAS: THE HUNT FOR THE BLOOD ORCHID, MILLENNIUM [TV], SLEEPY HOLLOW [TV], FROM DUSK TILL DAWN: THE SERIES [TV]) did extensive research on the history of Halloween and many of the harvest images are from his reading up on the subject.
FINAL THOUGHTS
A few things. I hear people constantly bitching about the mask used in HALLOWEEN 4: THE RETURN OF MICHAEL MYERS and how it doesn't look like the original. You do remember what happened in HALLOWEEN II, right?
It makes perfect sense that a dime store Halloween mask would look cheap. Although, I liked HALLOWEEN (2018) better than I thought I would, I hated they bounced HALLOWEEN II and HALLOWEEN 4: THE RETURN OF MICHAEL MYERS from the canonical time line.
Know what I do? I watch the first film, the second, and make the new one three, and four I still watch as part of the series. I'm sorry, but HALLOWEEN 4: THE RETURN OF MICHAEL MYERS has the best ending and beginning of any film in the series, by far. That Halloween décor in the beginning was just stunning.1 That ending came out of nowhere. Without giving anything away, it would have tied up the franchise neatly with a pretty, black and orange bow, spattered blood red. Finally, I watch HALLOWEEN III: SEASON OF THE WITCH as its own thing. That's how it was meant to be anyhow.
Four Shriek Girls (Ah, screw that! I LOVE this damn movie!) FIVE SHRIEK GIRLS!






This review copyright 2007 E.C.McMullen Jr.
| | |
| --- | --- |
| | |
Donald Pleasence
Usually I put a person's credits within parenthesis directly after their name. I'm not shy about a long list of credits either, but, DAMN!
Donald Pleasence had 239 movie credits and most of those were Horror, Thriller, Mystery, and Suspense.
For a short, soft, bald guy with a Matt Groening chin, working as an actor in the 1950s through 1990s, he was the antithesis of every handsome dashing hero and arch villain. Looking at still photos of him, modern audiences assume he was merely a character actor, but far from it.
Donald would often get top billing over the young and pretty people in these movies. He pulled it off because whether he was playing a villain, a hero, or a coward, the audience attention suddenly focused on him and what he was saying whenever he was in the shot.
Even in the HALLOWEEN movies, Michael is the center of attention in every shot he is in, until Dr. Loomis is there.
In DRACULA [1979], Donald got second billing only to the two leads: Frank Langella, a Tony winning actor who spent years playing the title character onstage, and the still handsome, dashing, and Actor Award winning (all of them, world-wide, multiple times over), Laurence Olivier!
Even today, decades after his death, Donald remains the eponyomous bald and scarred villain, commanding quietly decisive malevolence while calmly petting his cat.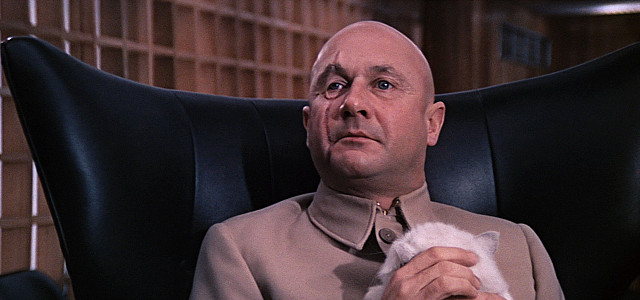 Donald Pleasence as Ernst Stavro Blofeld in JAMES BOND: YOU ONLY LIVE TWICE.
Many actors played Blofeld, only Donald's version became iconic.
John Carpenter worked with Donald often, as they genuinely liked each other and worked well together. How well? The consistently best box office performance of all of John Carpenter's movies were the ones that starred Donald Pleasance.
A partial list of Donald's credits include,
1984 [1956], THE FLESH AND THE FIENDS, CIRCUS OF HORRORS, THE HANDS OF ORLAC, WHAT A CARVE UP!, FANTASTIC VOYAGE, EYE OF THE DEVIL, YOU ONLY LIVE TWICE, MATCHLESS, CREATURE OF COMFORT, THX 1138, WAKE IN FRIGHT, RAW MEAT, DR. JEKYLL AND MR. HYDE [1973], TALES THAT WITNESS MADNESS, FROM BEYOND THE GRAVE, HOUSE OF THE DAMNED, LA LOBA Y LA PALOMA, THE MUTATIONS, ESCAPE TO WITCH MOUNTAIN, I DON'T WANT TO BE BORN, JOURNEY INTO FEAR, THE DEVIL'S MEN, LAND OF THE MINOTAUR, THE UNCANNY, TELEFON, BLOOD RELATIVES, NIGHT CREATURE, THE DARK SECRET OF HARVEST HOME [TV], HALLOWEEN, DRACULA [1979], BLADE ON THE FEATHER, ESCAPE FROM NEW YORK, THE MONSTER CLUB, HALLOWEEN II, ALONE IN THE DARK, THE DEVONSVILLE TERROR, WARRIOR OF THE LOST WORLD, TO KILL A STRANGER, FRANKENSTEIN'S GREAT AUNT TILLY, PHENOMENA, SOTTO IL VESTITO NIENTE, INTO THE DARKNESS, SPETTRI, PRINCE OF DARKNESS, ANIMALI METROPOLITANI, PHANTOM OF DEATH, VAMPIRE IN VENICE, THE HOUSE OF USHER, TEN LITTLE INDIANS, PAGANINI HORROR, HALLOWEEN 5: THE REVENGE OF MICHEAL MYERS, BURIED ALIVE [1989], AMERICAN RICKSHAW, HALLOWEEN: THE CURSE OF MICHAEL MYERS, and his last, FATAL FRAMES.