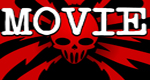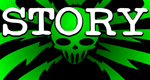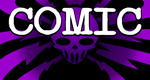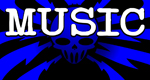 You Support This Site
When You Buy My Books
E.C. McMullen Jr.
PERPETUAL
BULLET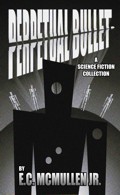 "'Some People' ... may be the standout story in the book."
-

John Grant

, Infinityplus

E.C. McMullen Jr.
WILLOW BLUE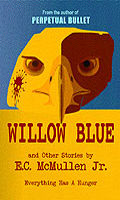 "'Willow Blue' will burrow under your skin and stay there long after you've put the book down."
- Jeffrey Reddick, Creator of
FINAL DESTINATION

IN OTHER BOOKS
E.C. McMullen Jr.'s
short story
CEDO LOOKED LIKE PEOPLE
in the anthology
FEAR THE REAPER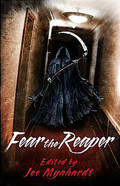 "This Ray Bradbury-esque is one of the most memorable and one of the more original stories I've read in a long time."
- Steve Isaak,
Goodreads

HORROR 201:
The Silver Scream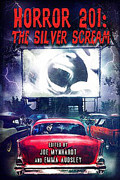 Filmmaker's Guidebook
featuring
RAY BRADBURY,
JOHN CARPENTER,
WES CRAVEN,
TOM HOLLAND,
E.C. McMULLEN Jr.,
GEORGE A. ROMERO,
and many more.



Extensively quoted in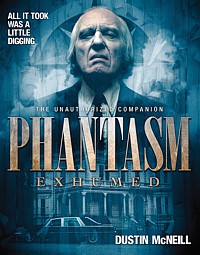 PHANTASM
EXHUMED
The Unauthorized Companion

Robert S. Rhine's
SATAN'S 3-RING
CIRCUS OF HELL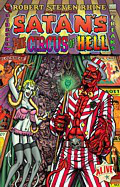 Forward by
GAHAN WILSON &
FEO AMANTE.
Featuring comics by
ALEX PARDEE,
WILLIAM STOUT,
STEVE BISSETTE,
FRANK DIETZ,
JIM SMITH,
FRANK FORTE,
ERIC PIGORS,
MIKE SOSNOWSKI,
OMAHA PEREZ,
DAVID HARTMAN,
STEVEN MANNION,
and more!

And In
CINEMA


E.C. McMullen Jr.


Head Production Designer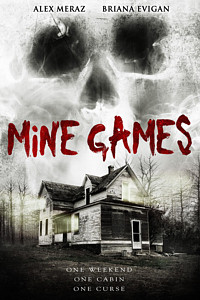 MINE GAMES


(Starring:
JOSEPH CROSS, BRIANA EVIGAN,
ALEX MERAZ)

Dept. head
Special Effects Make-Up
(SFX MUA)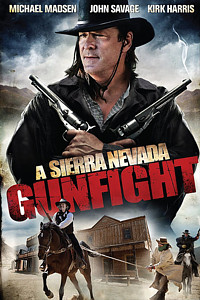 A SIERRA NEVADA
GUNFIGHT
(MICHAEL MADSEN & JOHN SAVAGE).

Production Designer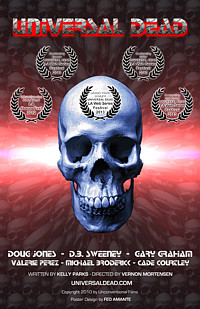 UNIVERSAL DEAD
(DOUG JONES,
D.B. SWEENEY,
GARY GRAHAM)

Art Director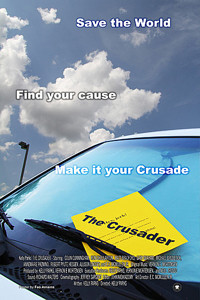 THE CRUSADER
(COLIN CUNNINGHAM,
GARY GRAHAM)
Review by
E.C. McMullen Jr.

GODZILLA RAIDS AGAIN

- 1955
Japan Release: April 24, 1955
US Release: May 21, 1959 (

Dubbed in English & re-edited as Gigantis

)
Toho
Rated: NR
One of the earliest examples I've found of a Hollywood producer turning a Japanese movie into utter shit would be GODZILLA RAIDS AGAIN. The Americanized English version of this is so utterly contemptable and bigoted that it lends weight to the idea that, not only does the world hate the U.S., but they hate us because of Hollywood.
Renamed GIGANTIS in the U.S., American audiences could easily believe it was an extremely crappy rip-off of GODZILLA. Not so much for what they were actually seeing, but for what they had to endure in sound, which is nearly a non-stop narrative explaining every single shot you can clearly see with your own eyes - as if the audience was blind. The Americanized version of GODZILLA RAIDS AGAIN (found on the same DVD) is so bad that I won't review it here*. Instead, I'll review the original subtitled Japanese version.
GODZILLA RAIDS AGAIN was written by Shigeaki Hidaka (TOMEI NINGEN) and Takeo Murata (GOJIRA, BEAST MAN SNOW MAN, RODAN, HALF HUMAN), based on the original novel by Shigeru Kayama - and directed by Motoyoshi Ota (GHOST MAN, TOMEI NINGEN, GHOST TAXI). As you see, none of these folks went on to make another GODZILLA movie.
GODZILLA RAIDS AGAIN aka GODZILLA VS. ANGUIRIS starts with flying seaplane in the sky, flown by Shoichi Tsukioka (Hiroshi Koizumi: MOTHRA, ATTACK OF THE MUSHROOM PEOPLE, ATRAGON, MOTHRA VS. GODZILLA, GHIDRAH: THE THREE-HEADED MONSTER, GODZILLA VS. MECHAGODZILLA, GODZILLA 1985). Shoichi's job is flying around looking for large schools of fish. Then he radios in to his company, gives the coordinates, and leads the fishing fleet to the right waters. Also in the air, in another seaplane, is his co-worker and friend, Kôji Kobayashi (Minoru Chiaki: RASHÔMON, VAMPIRE MOTH). Koji experiences some engine trouble and has to make a water landing. Shoichi radios his company about the emergency. The radio operator is also his fiance, Hidemi Yamaji (Setsuko Wakayama), who in turn is the daughter of the President of the fishery, Koehi Yamaji (Yukio Kasama). Shoichi lets them know that he's going in to rescue Kôji.
Koji nursed his seaplane to a small island where he built a fire and tends his wounds. Shoichi shows up and all seems well; no real harm done. But for no apparent reason, Godzilla suddenly appears on the island and battles another giant dinosaur.
Eventually Shoichi and Kôji get back to Japan - Osaka this time - not Tokyo. Their report of a Godzilla sighting is not taken lightly, of course. Everyone thought Godzilla was dead. Here is where a question for American audiences is finally answered. Godzilla, for the Japanese, is not a personal name of an individual creature, but a species name. Before the appearance of the first Godzilla in 1954, there was no record (outside of island myth) that such an incredibly huge creature existed. They called it Godzilla the same way scientists call a dinosaur a stegosaurus or a T-Rex. Japan has been living in trepidation of the eventual reappearance of another Godzilla. Their second surprise is that there are other massive creatures - Kaiju - like Godzilla, and they identify this second one as an Anguirus.
To this American, who had never seen the original GODZILLA RAIDS AGAIN, a lot of the subsequent storylines now made more sense. Godzilla can be male or female and each appearance of Godzilla isn't necessarily the same Godzilla as before.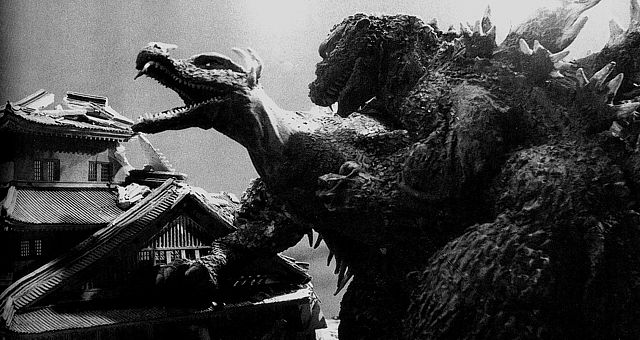 Really folks: if we knew nuclear bombs could lead to this in our cities,
we would have scrapped the whole thing!
One thing leads to another, but the inevitable re-appearance of Godzilla is only halfway through the movie when he battles the Anguirus. GODZILLA RAIDS AGAIN shows that even though having a GODZILLA in the world is a bad thing, there could be worse things, like having TWO giant monsters all of the time! At least Godzilla wants to destroy his competition.
*
TRIVIA
I will tell you that it was produced by Edmund Goldman and Paul Schriebman. Edmund produced one more movie before giving it up. Paul, to his credit, was a better lawyer than a movie producer and didn't try to produce anything else after the Amercanized disaster of GIGANTIS. Paul was also instrumental in getting GODZILLA over to American shores in the first place, so I guess we owe him that at least.
Stars from the first Gojira return as different characters in GODZILLA RAIDS AGAIN
including actor
Sejiro Onda,
Takeo Oikawa,
and Haru Nakajima as Godzilla
---
The oldest Godzilla website in existence
The Online Museum of
BARRY'S TEMPLE OF GODZILLA
The Official website of
GODZILLA
The special effects are worse this time however because director Motoyoshi Ota didn't appreciate the slightly slowed down Godzilla in the original. He wanted the monsters to be superfast, thinking that fast behemoths would look even more frightening.
Unfortunately no. GODZILLA director, Ishirô Honda, knew what he was doing. Speeding up the film in the camera - overcranking - when shooting Godzilla actor Haru Nakajima, gave the impression of mass and weight as well as size to Godzilla. The monster was more monstrous, instead of looking like a guy in a rubber suit. With Ota's Godzilla, the movements and the fighting especially look too quick, cartoonish even. I could almost hear Benny Hill music playing in the background.
Also, what manner of four legged creature walks on its hind-leg knees with its feet stciking out? Anguirus that's what.
Another problem was cinematography.
Though Godzilla's appearance is supposed to be at night, the sky is bright enough to reveal the wires holding Godzilla's tail. Honda was wise enough to leave Godzilla in darkness, even hiding many of Godzilla features so that, when he shot flame from his mouth, his entire body glowed. You don't get that glowing effect with Godzilla this time. And finally, someone thought that Godzilla's teeth should be longer and more needle-like. This was SUCH a bad choice, as the teeth had to flare out from the mouth and just look cheap and dumb.
But the story is good and after the first attack by Godzilla, the movie takes the time to show the human toll in lives, loss of property, and the unemployment that comes from a Godzilla attack. Later Godzilla movies ignored this.
Overall this is a good movie and was a smash hit in Japan in 1955. While this Godzilla doesn't stand as tall as the original, GODZILLA RAIDS AGAIN remains a worthy sequel and a worthy successor.
3 Shriek Girls




This review copyright 2007 E.C.McMullen Jr.