HAPPY HORROR THRILLER BIRTHDAYS TO -
By E.C. McMullen Jr.
Actor Nicholas Brendon (CHILDREN OF THE CORN III, PSYCHO BEACH PARTY, SURVIVAL ISLAND, BUFFY THE VAMPIRE SLAYER [TV], FIRE SERPENT, UNHOLY [2007], BLOOD ON THE HIGHWAY, MY NEIGHBOR'S SECRET, THE PORTAL, COHERENCE, ATTACK OF THE MORNINSIDE MONSTER, INDIGO, REDWOOD, THE NANNY [2018]) is 50.
Look for Nicholas in the upcoming 2018, 2019, 2020, 2021 Horror, JUDGEMENT. Also in 2021, WANTON WANT and CHRISTMAS SLASHER. And in 2022, ON DARK AND BLOODY GROUND
Actor Shannen Doherty (ALMOST DEAD, OBSESSED, CHARMED [TV series], STRIKING POSES, SATAN'S SCHOOL FOR GIRLS, ANOTHER DAY, NIGHTLIGHT, BURNING PALMS, WITCHSLAYER GRETL, BLOOD LAKE: ATTACK OF THE KILLER LAMPREYS, BETHANY) is 50.
Look for Shannen in the upcoming Horror Comedy, HOW TO MAKE A DEAL WITH THE DEVIL.
Actor Dan Lauria (FEAR RUNS SILENT, STRANGER IN MY HOUSE, TREES, JUSTICE, CONTAGION, FULL DISCLOSURE, THE SPIRIT, ALIEN TRESPASS, DONNA ON DEMAND, DEAD AIR, PERCEPTION [TV], BAD IMPULSE) is 73.
Actor Tom Noonan (GLORIA, WOLFEN, F/X, MANHUNTER, THE MONSTER SQUAD, ROBOCOP 2, THE WIFE, THE ASTRONAUT'S WIFE, THE PLEDGE, EIGHT LEGGED FREAKS, THE ROOST, SERAPHIM FALLS, SYNECDOCHE NEW YORK, THE ALPHABET KILLER, FOLLOW THE PROPHET, THE HOUSE OF THE DEVIL, DAMAGES [TV], NIGHT OF THE WOLF, WONDERSTRUCK, 12 MONKEYS [TV]) is 70.
Actor Saoirse Ronan (ATONEMENT, DEATH DEFYING ACTS, CITY OF EMBER, THE LOVELY BONES, HANNA, VIOLET AND DAISY, BYZANTIUM, THE HOST, LOST RIVER, STOCKHOLM PENNSYVANIA) is 27.
SUNDAY -
Actor Tricia Helfer (WHITE RUSH, THE GENIUS CLUB, MEMORY, THEM, SPIRAL, BATTLESTAR GALACTICA: RAZOR, THE PLAN, OPEN HOUSE, BLOODWORK, PHASE ONE, TRON: UPRISING [TV], DANGEROUS INTUITION, 37, ASCENSION [TV], POWERS [TV], LUCIFER [TV], VAN HELSING [TV]) is 46.
Tricia shares an April birthday with BATTLESTAR GALACTICA alumni, Katee Sackhoff.
Writer Joseph Nassise (RIVERWATCH, SHADES OF REALITY, EYES TO SEE, MORE THAN LIFE ITSELF, THE CEREBERUS PROTOCOL, BY THE BLOOD OF HEROES: THE GREAT UNDEAD WAR) is definitely 53.
Heavy Metal Horror gadabout Metal Sanaz is 46 today.
Look for her on Facebook.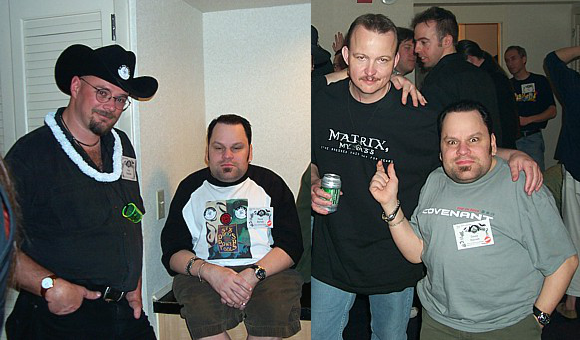 NecroDave with me at an after hours HWA convention and with Feo Amante alumni,
Mikey Huyck at another after hours HWA convention.
Nobody takes photos until we're all toasted.
SATURDAY -
A last fond farewell to a good guy and longtime fixture at Horror conventions and in the Horror publishing and writing community, who died this year on February 22.
Write and Publisher, David G. Barnett ("Necrodave" DEAD SOULS, TALES OF THE FALLEN BOOK 1: AWAKENINGS) would have been 53 today.
Actor Alex Pettyfer (TORMENTED, I AM NUMBER FOUR, BEASTLY, IN TIME, THE STRANGE ONES, THE LAST WITNESS) is 30.
Look for Alex in the upcoming 2020, 2021 Horror Thriller, WARNING. Also in 2021, COLLECTION.
Today Magnet Releases HELD
And -
HAPPY HORROR THRILLER BIRTHDAYS TO -
By E.C. McMullen Jr.
Writer/ Director Fred Dekker (GODZILLA 1985, HOUSE, NIGHT OF THE CREEPS, HOUSE II, THE MONSTER SQUAD, TALES FROM THE CRYPT [TV], ROBOCOP 3, THE PREDATOR) is 62.
Actor Elle Fanning (THE DOOR IN THE FLOOR, DEJA VU, THE LOST ROOM [TV], THE NINES, RESERVATION ROAD, SUPER 8, TWIXT, THE YOUNG ONES, MALEFICENT, THE NEON DEMON, MARY SHELLEY, I THINK WE'RE ALONE NOW, MALEFICENT: MISTRESS OF EVIL) is 23.
Writer Teri A. Jacobs (THE VOID, SECRETS OF THE BONES) is 57.
Writer Vince Liaguno (THE LITERARY SIX) is about 60 I think, maybe 66.
Actor Kathleen Munroe (FAMILY CURSE, ETERNAL, THE WHITE DOG SACRIFICE, DURHAM COUNTY [TV], SURVIVAL OF THE DEAD, STARGATE UNIVERSE SGU, HAVEN [TV], ALPHAS [TV], CSI: NY, RESURRECTION [TV], THE VOID, BIRDLAND, KNUCKLEBALL, THE CAR: ROAD TO REVENGE, A PERFECT PLAN) is 39.
Actor Mark Pelligrino (NIGHT LIFE, PRAYER OF THE ROLLERBOYS, MIDNIGHT WITNESS, MULHOLLAND DR. [TV], MULHOLLAND DR., 2:13, LOST [TV], BAD MEAT, LOCKE & KEY, REVOLUTION [TV], BEING HUMAN [TV - 2011-2014], THE TOMORROW PEOPLE [TV], THE RETURNED [TV - 2015], QUANTICO [TV], SUPERNATURAL [TV], 13 REASONS WHY [TV]) is 56.
Actor Kristen Stewart (PANIC ROOM, COLD CREEK MANOR, UNDERTOW, THE MESSENGERS, JUMPER, TWILIGHT [all], SNOW WHITE AND THE HUNTSMAN, AMERICAN ULTRA, EQUALS, PERSONAL SHOPPER, LIZZIE, UNDERWATER) is 30.
Huh! I Didn't Think Of This!
And -
COVID-19 Quarantine Movie
Don't go down the rabbit hole of random YouTube or Vimeo searches!
By E.C. McMullen Jr.
Enjoy free, secure, and legal streaming movies at Feo Amante's Theater in your home or on your phone or tablet, like the telling of this short animated gory, ESCAGORE.
Plus -
HAPPY HORROR THRILLER BIRTHDAYS TO -
By E.C. McMullen Jr.
Actor / Stuntman Kane Hodder (HOUSE, HOUSE II, FRIDAY THE 13TH PART VII, FRIDAY THE 13TH PART VIII, DEEPSTAR SIX, ALLIGATOR II, JASON GOES TO HELL, PUMPKINHEAD II, PROJECT: METALBEAST, SCANNERCOP II, SE7EN, WISHMASTER, CHILDREN OF THE CORN V, WATCHERS REBORN, JASON X, DARKWOLF, THE DEVIL'S REJECTS, 2001 MANIACS, HATCHET [all], BEHIND THE MASK: THE RISE OF LESLIE VERNON, ROOM 6, FALLEN ANGELS, BORN, ED GEIN: THE BUTCHER OF PLAINFIELD, HACK!, DEAD NOON, B.T.K., MONSTERPIECE THEATER VOL. 1, OLD HABITS DIE HARD, FROZEN, AFFLICTED, MONSTERPIECE THEATER, CUT, EXIT 33, CHILLERAMA, ROBIN HOOD: GHOSTS OF SHERWOOD 3D, AMONG FRIENDS, EXIT TO HELL, LOVE IN THE TIME OF MONSTERS, SMOTHERED, ALICE D, FIELDS OF THE UNDEAD, MUCK, FURY: THE TALES OF RONAN PIERCE, OLD 37, CHARLIE'S FARM, CANNIBALS, SHED OF THE DEAD) is 67.
Look for Kane's expected 2019, 2020, 2021 Horror Thrillers, SEVERED ROAD, ROOM 9, and KNIFECORP.
Actor Taylor Kitsch (SNAKES ON A PLANE, THE CONVENANT, X-MEN ORIGINS: WOLVERINE, JOHN CARTER, BATTLESHIP, SAVAGES, SHADOWPLAY [TV]) is 41.
Actor Katee Sackhoff (THE FEARING MIND [TV], HALLOWEEN: RESURRECTION, BATTLESTAR GALACTICA [TV], WHITE NOISE 2, THE LAST SENTINEL, BATTLESTAR GALACTICA: RAZOR, 24 [TV], THE HAUNTING IN CONNECTICUT 2, SEXY EVIL GENIUS, RIDDICK, OCULUS, DON'T KNOCK TWICE, THE MACHINE, 2036: ORIGIN UNKNOWN, THE FLASH [TV], ANOTHER LIFE [TV]) is 41.
Actor Tim Thomerson (FADE TO BLACK, JEKYLL & HYDE TOGETHER AGAIN, THE OSTERMAN WEEKEND, TRANCERS [all], ZONE TROOPERS, NEAR DARK, DOLLMAN, STRINGER, BAD CHANNELS, DIE WATCHING, NEMESIS, DOLLMAN VS. DEMONIC TOYS, THE HARVEST, FLESHTONE, NEMESIS III, UNSEEN EVIL, DEVIL'S PREY, THEY CRAWL, PROJECT VIPER, PAPARAZZI, THE STRANGE CASE OF DR. JEKYLL AND MR. HYDE, BLUE LAKE MASSACRE, WICKED LAKE, LIVE EVIL, ABANDONED, MoniKa, ASYLUM OF DARKNESS, and way more) is 76.
Look for Tim in the 2010, 2011, 2012, 2013, 2014, 2015, 2016, 2017, 2018, 2019, 2020, 2021 release of BRING ME THE HEAD OF LANCE HENRIKSEN - aka - LANCE HENRIKSEN WILL BE LONG DEAD BEFORE YOU FINALLY BRING ME HIS HEAD FOR RELEASE.
It's All For You, Kyle!
HAPPY HORROR THRILLER BIRTHDAY TO -
By E.C. McMullen Jr.
Actor Kyle Labine (DARKSTALKERS [TV], MR. RICE'S SECRET, SPOOKY HOUSE, HALLOWEEN: RESURRECTION, I WAS A TEENAGE FAUST, FREDDY VS. JASON, OGRE, 388 ARLETTA AVENUE, SCARY STORIES TO TELL IN THE DARK) is 38.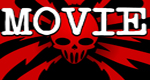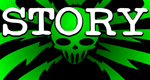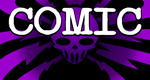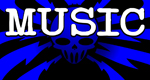 You Support This Site
When You Buy My Books

E.C. McMullen Jr.
PERPETUAL
BULLET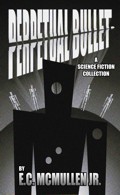 "'Some People' ... may be the standout story in the book."
- John Grant, Infinityplus
E.C. McMullen Jr.
WILLOW BLUE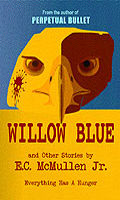 "'Willow Blue' will burrow under your skin and stay there long after you've put the book down."
- Jeffrey Reddick, Creator of
FINAL DESTINATION



In Other Books


E.C. McMullen Jr.'s
short story
CEDO LOOKED LIKE PEOPLE
in the anthology
FEAR THE REAPER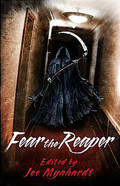 "This Ray Bradbury-esque is one of the most memorable and one of the more original stories I've read in a long time."
- Steve Isaak,
Good Reads.

HORROR 201:
The Silver Scream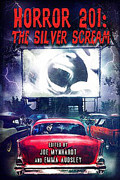 Filmmaker's Guidebook
featuring
Ray Bradbury,
John Carpenter,
Wes Craven,
Tom Holland,
E.C. McMullen Jr.,
George A. Romero,
and many more.
Extensively quoted in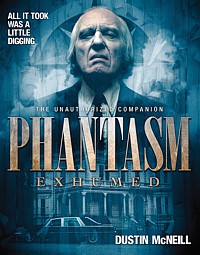 PHANTASM
EXHUMED
The Unauthorized Companion
Robert S. Rhine's
SATAN'S 3-RING
CIRCUS OF HELL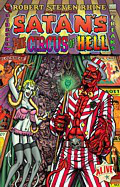 Forward by
Gahan Wilson &
Feo Amante.
Featuring comics by
Alex Pardee,
William Stout,
Steve Bissette,
Frank Dietz,
Jim Smith,
Frank Forte,
Eric Pigors,
Mike Sosnowski,
Omaha Perez,
David Hartman,
Steven Mannion,
and more!
Also
IN CINEMA
E.C. McMullen Jr.
Head Production Designer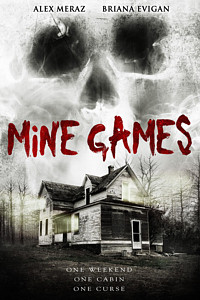 MINE GAMES
(Starring:
Joseph Cross, Brianna Evigan,
Alex Meraz)
Dept. head
Special Effects Make-Up
(SFX MUA)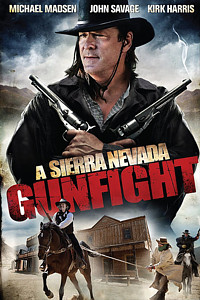 A SIERRA NEVADA
GUNFIGHT
(Michael MadsenI & John Savage).
Production Designer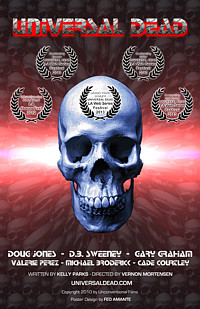 UNIVERSAL DEAD
(Doug Jones,
D.B. Sweeney,
Gary Graham)
Art Director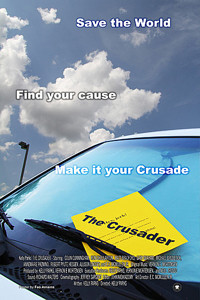 THE CRUSADER
(Colin Cunningham,
Gary Graham)