GUILLERMO Raves for NICK
And
This August 20: Neill Blomkamp's DEMONIC
Plus -
The Internet At Its Best: Grandma Sings Rob Zombie's DRAGULA!
Also -
HAPPY HORROR THRILLER BIRTHDAYS TO -
By E.C. McMullen Jr.
Actor Charisma Carpenter (BUFFY THE VAMPIRE SLAYER [TV], ANGEL [TV], CHARMED [TV], VERONICA MARS [TV], VOODOO MOON, THE EXPENDABLES [all], CRASH SITE, HAUNTED HIGH, THE LYING GAME [TV], BOUND, GIRL IN WOODS, MAIL ORDER MONSTER) is 51.
Actor Ronny Cox (THE HAPPINESS CAGE, DELIVERANCE, THE CAR, GRAY LADY DOWN, THE BEAST WITHIN, ROBOCOP, TOTAL RECALL, SCISSORS, SPAWN [TV], DEEP BLUE SEA, Y2K, CRAZY AS HELL, AGE OF DINOSAURS, BEYOND THE REACH, THE CAR: ROAD TO REVENGE) who is 83.
Look for Ronny in the upcoming 2020, 2021 Horror Thriller, DEMON STAR.
Ronny shares a July birthday with his TOTAL RECALL director, Paul Verhoeven. Ronny has shared many movies as well as a birthday with...
Actor Eriq LaSalle (INFERNO INDIRETTA, JACOB'S LADDER, COLOR OF NIGHT, ONE HOUR PHOTO, CRAZY AS HELL, INSIDE OUT, MEGAFAULT, BLACKOUT [TV], UNDER THE DOME [TV], LOGAN) is 59.
One of the luckiest kids (now man) in the world
Actor Daniel Radcliffe (THE TAILOR OF PANAMA, HARRY POTTER [all], THE WOMAN IN BLACK, KILL YOUR DARLINGS, HORNS, VICTOR FRANKENSTEIN, SWISS ARMY MAN, GUNS AKIMBO, ESCAPE FROM PRETORIA), is 32.
Actor, Producer Paul Wesley (WOLF LAKE [TV], FALLEN [TV], KILLER MOVIE, 24 [TV], THE VAMPIRE DIARIES [TV], TELL ME A STORY [TV]) is 39.
HAPPY HORROR THRILLER BIRTHDAYS TO -
By E.C. McMullen Jr.
Actor A.J. Cook (LASERHAWK, THE VIRGIN SUICIDES, THE SPIRAL STAIRCASE, WISHMASTER 3, RIPPER, THE HOUSE NEXT DOOR, FINAL DESTINATION 2, TRU CALLING [TV], BLOODSUCKERS, VANISHED, NIGHT SKIES, MOTHER'S DAY, WER) is 43.
Actor Willem Dafoe (WILD AT HEART, eXistenZ, AMERICAN PSYCHO, SHADOW OF THE VAMPIRE, SPIDER-MAN [ALL], THE RECKONING, ONCE UPON A TIME IN MEXICO, THE CLEARING, CONTROL, INSIDE MAN, THE WALKER, ANAMORPH, ANTICHRIST, DAYBREAKERS, CIRQUE DU FREAK, JOHN CARTER, ODD THOMAS, OUT OF THE FURNACE, JOHN WICK, SCULPT, DEATH NOTE [2017], MURDER ON THE ORIENT EXPRESS [2017], THE LIGHTHOUSE, SIBERIA) is 65.
Look for Willem in the 2021, 2022 Mystery Thriller, Guillermo del Toro's NIGHTMARE ALLEY. Filming remains suspended due to COVID-19.
Actor Franka Potente (RUN, LOLA, RUN, ANATOMY, THE BOURNE IDENTITY, ANATOMY 2, I LOVE YOUR WORK, BLUEPRINT, THE BOURNE SUPREMACY, CREEP, SHANGHAI, AMERICAN HORROR STORY [TV], THE CONJURING 2, TABOO [TV], MUSE, BETWEEN WORLDS) is 47.
HAPPY HORROR THRILLER BIRTHDAYS TO -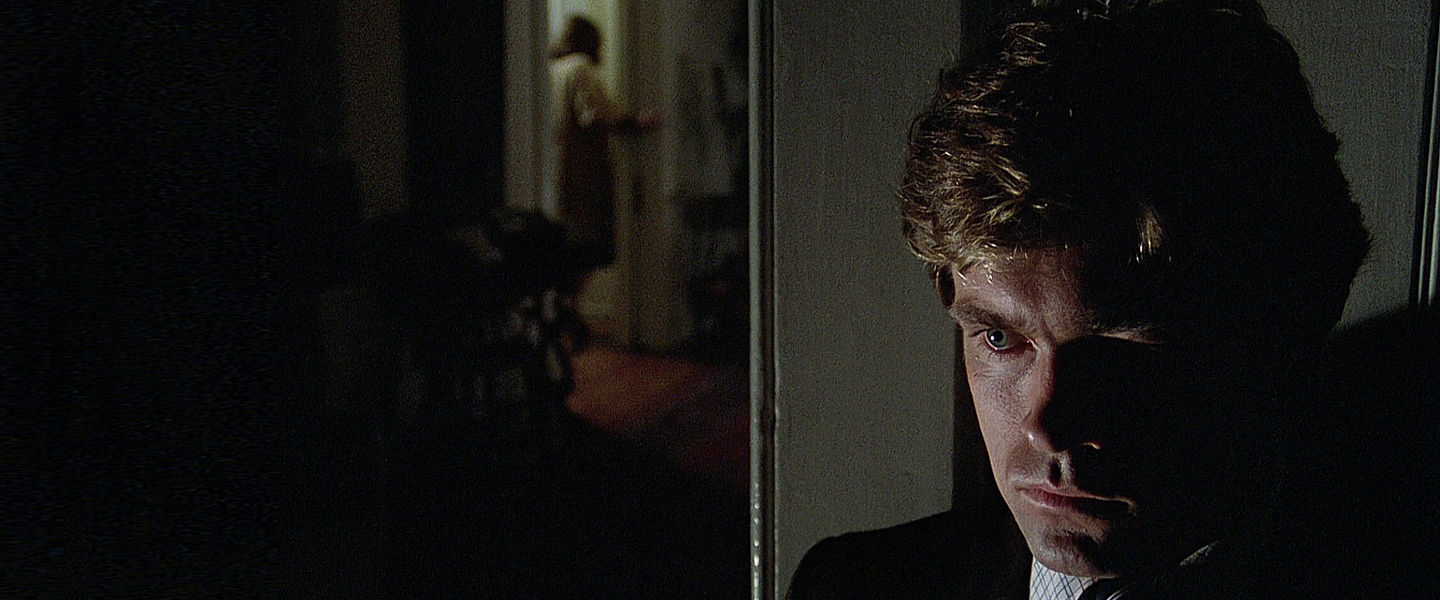 By E.C. McMullen Jr.
Actor David Dastmalchian (THE DARK KNIGHT, HORSEMEN [2009], SUSHI GIRL, THE EMPLOYER, PRISONERS [2013], UNDER THE PYRAMID, THE BELKO EXPERIMENT, TWIN PEAKS [TV - 2017], ANT-MAN [all], BLADE RUNNER 2049, RELAXER, THE DOMESTICS, BIRD BOX, TEACHER, REPRISAL, FROM NOW [TV], BATMAN: THE LONG HALLOWEEN [TV]) is 44.
Look for David in the upcoming Thriller for 2021, DUNE. Also in 2021, THE SUICIDE SQUAD. And in 2023, THE LAST VOYAGE OF THE DEMETER.
Today's birthday boy has, among his 180+ credits, always worked as an actor without specifically adhering to any genre. That said, he remains the most recognizable by fans for his Horror Thriller work. Happy Birthday to
Actor Art Hindle (BLACK CHRISTMAS, THE CLONE MASTER, INVASION OF THE BODY SNATCHERS [1978], David Cronenberg's THE BROOD, THE SURROGATE [1984], RAW COURAGE, KEPT, STRANDED [2002], OFFSPRING [2009], MONSTER BRAWL, DARK RISING: WARRIOR OF WORLDS [TV], HER EVIL TWIN, SICILIAN VAMPIRE, THE VOID [2016], HUNTER'S MOON [2019], ADAM'S TESTAMENT [TV], BEAST WITHIN) is 73.
Look for Art in the upcoming 2021 Horror Thriller, WOODLAND GREY.
Actor Adrienne King (FRIDAY THE 13th, FRIDAY THE 13th Part 2, PSYCHIC EXPERIMENT, ALL AMERICAN BULLY, THE BUTTERFLY ROOM, SILENT NIGHT BLOODY NIGHT: THE HOMECOMING, TALES OF POE, KILLER THERAPY) is 66.
Look for Adrienne in the upcoming 2021 Horror Thriller, THE DEAD GIRL IN APARTMENT 03.
Actor Jaime Murray (ANIMAL, THE DEATHS OF IAN STONE, BOTCHED, aka THIRTEEN, DEXTER [TV], DEMONS, DEVIL'S PLAYGROUND, RINGER [TV], FRIGHT NIGHT 2 [2013], WAREHOUSE 13 [TV], DEFIANCE [TV], THE NANNY, THE ORIGINALS [TV], GOTHAM [TV], CASTLEVANIA [TV - 2017]) is 45.
SFX Artist John Nelson (TERMINATOR 2, STAY TUNED, SO I MARRIED AN AXE MURDERER, WOLF, JOHNNY MNEMONIC, JUDGE DREDD, ANACONDA, EVOLUTION, THE MATRIX: RELOADED, THE MATRIX: REVOLUTIONS, I, ROBOT, IRON MAN, WORLD WAR Z, BLACKHAT, BLADE RUNNER 2049) is 68.
And let's be clear here. It's 2021 and audiences are still talking about the high bar that TERMINATOR 2 set with its fantastic yet believable Computer Graphics Images (CGI) that hold up 30 Years Later. John Nelson is the Computer Graphics Animator (at ILM at the time) who did that.
Actor Juno Temple (ATONEMENT, CRACKS, GLORIOUS 39, KABOOM, KILLER JOE, JACK AND DIANE, THE DARK KNIGHT RISES, THE BRASS TEAPOT, MAGIC MAGIC, HORNS, MALEFICENT [all], SIN CITY: A DAME TO DIE FOR, UNSANE, MALEFICENT: MISTRESS OF EVIL) is 32.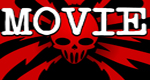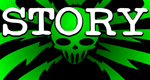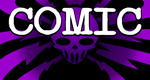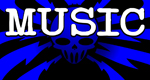 You Support This Site
When You Buy My Books

E.C. McMullen Jr.
PERPETUAL
BULLET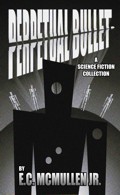 "'Some People' ... may be the standout story in the book."
- John Grant, Infinityplus
E.C. McMullen Jr.
WILLOW BLUE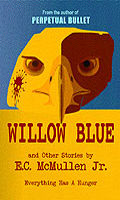 "'Willow Blue' will burrow under your skin and stay there long after you've put the book down."
- Jeffrey Reddick, Creator of
FINAL DESTINATION



In Other Books


E.C. McMullen Jr.'s
short story
CEDO LOOKED LIKE PEOPLE
in the anthology
FEAR THE REAPER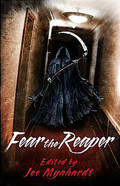 "This Ray Bradbury-esque is one of the most memorable and one of the more original stories I've read in a long time."
- Steve Isaak,
Good Reads.

HORROR 201:
The Silver Scream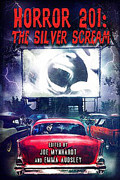 Filmmaker's Guidebook
featuring
Ray Bradbury,
John Carpenter,
Wes Craven,
Tom Holland,
E.C. McMullen Jr.,
George A. Romero,
and many more.
Extensively quoted in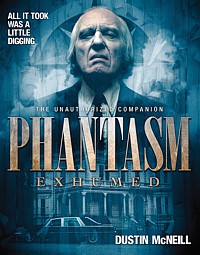 PHANTASM
EXHUMED
The Unauthorized Companion
Robert S. Rhine's
SATAN'S 3-RING
CIRCUS OF HELL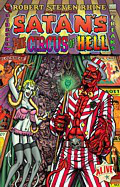 Forward by
Gahan Wilson &
Feo Amante.
Featuring comics by
Alex Pardee,
William Stout,
Steve Bissette,
Frank Dietz,
Jim Smith,
Frank Forte,
Eric Pigors,
Mike Sosnowski,
Omaha Perez,
David Hartman,
Steven Mannion,
and more!
Also
IN CINEMA
E.C. McMullen Jr.
Head Production Designer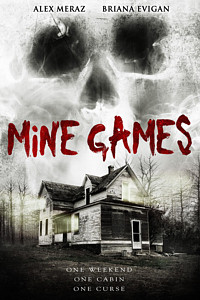 MINE GAMES
(Starring:
Joseph Cross, Brianna Evigan,
Alex Meraz)
Dept. head
Special Effects Make-Up
(SFX MUA)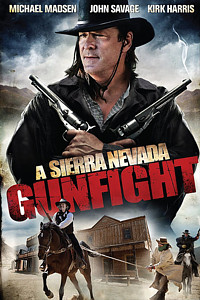 A SIERRA NEVADA
GUNFIGHT
(Michael Madsen & John Savage).
Production Designer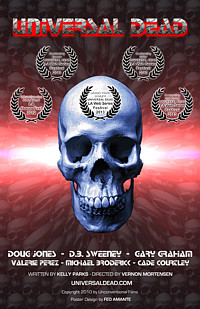 UNIVERSAL DEAD
(Doug Jones,
D.B. Sweeney,
Gary Graham)
Art Director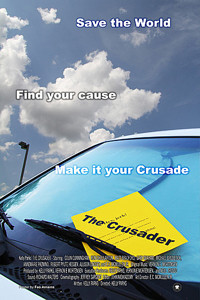 THE CRUSADER
(Colin Cunningham,
Gary Graham)