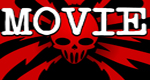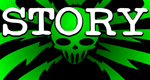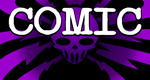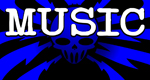 You Support This Site
When You Buy My Books
E.C. McMullen Jr.
PERPETUAL
BULLET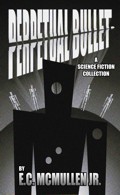 "'Some People' ... may be the standout story in the book."
-

John Grant

, Infinityplus

E.C. McMullen Jr.
WILLOW BLUE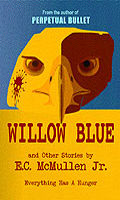 "'Willow Blue' will burrow under your skin and stay there long after you've put the book down."
- Jeffrey Reddick, Creator of
FINAL DESTINATION

IN OTHER BOOKS
E.C. McMullen Jr.'s
short story
CEDO LOOKED LIKE PEOPLE
in the anthology
FEAR THE REAPER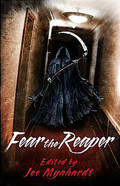 "This Ray Bradbury-esque is one of the most memorable and one of the more original stories I've read in a long time."
- Steve Isaak,
Goodreads

HORROR 201:
The Silver Scream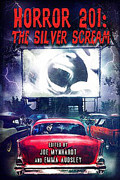 Filmmaker's Guidebook
featuring
RAY BRADBURY,
JOHN CARPENTER,
WES CRAVEN,
TOM HOLLAND,
E.C. McMULLEN Jr.,
GEORGE A. ROMERO,
and many more.



Extensively quoted in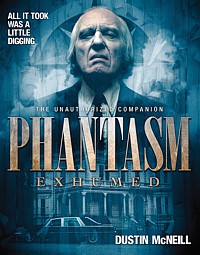 PHANTASM
EXHUMED
The Unauthorized Companion

Robert S. Rhine's
SATAN'S 3-RING
CIRCUS OF HELL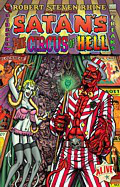 Forward by
GAHAN WILSON &
FEO AMANTE.
Featuring comics by
ALEX PARDEE,
WILLIAM STOUT,
STEVE BISSETTE,
FRANK DIETZ,
JIM SMITH,
FRANK FORTE,
ERIC PIGORS,
MIKE SOSNOWSKI,
OMAHA PEREZ,
DAVID HARTMAN,
STEVEN MANNION,
and more!

And In
CINEMA


E.C. McMullen Jr.


Head Production Designer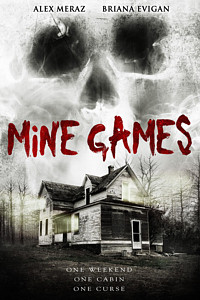 MINE GAMES


(Starring:
JOSEPH CROSS, BRIANA EVIGAN,
ALEX MERAZ)

Dept. head
Special Effects Make-Up
(SFX MUA)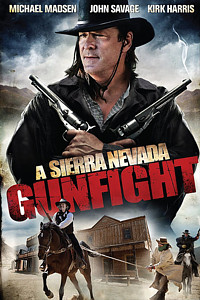 A SIERRA NEVADA
GUNFIGHT
(MICHAEL MADSEN & JOHN SAVAGE).

Production Designer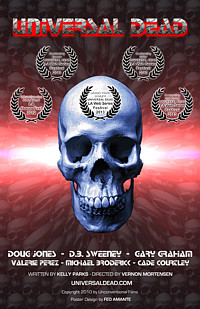 UNIVERSAL DEAD
(DOUG JONES,
D.B. SWEENEY,
GARY GRAHAM)

Art Director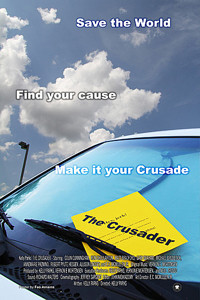 THE CRUSADER
(COLIN CUNNINGHAM,
GARY GRAHAM)
Review by
E.C. McMullen Jr.

IDENTITY

- 2003
USA Release: April 23, 2003
Konrad Pictures, Columbia Pictures
Rating: USA: R
On a dark and stormy night, a man is woke by a phone call. He's Judge Taylor (Holmes Osbourne: AFFLICTION, DONNIE DARKO, DOMESTIC DISTURBANCE, INVASION [TV], DRAGON WARS, DISCONNECT) and he's told that he needs to come down to the court house.
At this hour? On a night like this?
Seems a man he condemned to execution this night, Malcolm Rivers, was granted a temporary stay and, since Taylor is the one who passed sentencing, he needs to hear the new evidence before execution - or an indefinite stay - can proceed.
New evidence? What new evidence?
The movie doesn't go into too much detail, but Malcom Rivers was convicted for committing a murderous crime spree.
IDENTITY, then cuts to vignettes of people caught in a storm and how they all wind up at the same motel on a stormy night.
There is George York (John C. McGinley: HIGHLANDER II, HEAR NO EVIL [1993], MOTHER'S BOYS, SE7EN, CRAZY AS HELL, THE BELKO EXPERIMENT, STAN AGAINST EVIL) who rushes into the Motel rental office, son, Timmy (Brett Loehr: 9 LIVES OF MARA), in tow, and begging for desperate medical need as he holds his bleeding wife, Alice (Leila Kenzel), in his arms.
Wait, why?
IDENTITY backtracks where we meet...
Ed (John Cusack: MIDNIGHT IN THE GARDEN OF GOOD AND EVIL, BEING JOHN MALKOVICH, 1408, IGOR, THE RAVEN [2012], THE FACTORY, CELL, SINGULARITY, DISTORTED, UTOPIA [TV]) who is the driver for the pushy and anxiety ridden actress,
Caroline Suzanne (Rebecca De Mornay: BEAUTY AND THE BEAST [1987], THE HAND THAT ROCKS THE CRADLE, Stephen King's THE SHINING [TV 1997], A TABLE FOR ONE, SALEM WITCH TRIALS, JOHN FROM CINCINATTI [TV], MOTHER'S DAY [2010], APARTMENT 1303 3D, JESSICA JONES [TV]). As she bitches incessently from the back seat and demands his attention away from the road, they accidentally hit someone.
Desperate, Ed forces the cooperation of three more strangers who slowed for the accident,
Paris (Amanda Peet: ANIMAL ROOM, CHANGING LANES) a woman driving alone who is in a hurry to get to Florida.
Ginny (Clea Duvall: LITTLE WITCHES, THE FACULTY, THE ASTRONAUT'S WIFE, GHOSTS OF MARS, HOW TO MAKE A MONSTER [2001], THE GRUDGE, CARNIVALE [TV], HEROES [TV], ANAMORPH, THE WATCH, PASSENGERS, THE KILLING ROOM, VIRTUALITY, AMERICAN HORROR STORY [TV], THE LIZZIE BORDEN CHRONICLES, THE HANDMAID'S TALE [TV]) and Lou (William Lee Scott: GATTACA, THE BUTTERFLY EFFECT, FARM HOUSE, NINE DEAD) a newly married couple who are already bickering.
These people all wind up at the same hotel, tensions high as the woman Ed hit is slowly bleeding to death, and that's when the twitchy cop, Rhodes (Ray Liotta: UNLAWFUL ENTRY, NO ESCAPE, UNFORGETTABLE, TURBULENCE, PILGRIM, HANNIBAL, SLOW BURN, BAD KARMA, THE DEVIL'S IN THE DETAILS, FRANK MILLER'S SIN CITY: A DAME TO KILL FOR, CAMPUS CODE), shows up with a handcuffed prisoner, Robert Maine (Jake Busey: THE FRIGHTENERS, STARSHIP TROOPERS, ENEMY OF THE STATE, THE HITCHER II, WAR OF THE WORLDS [2005], DEATH ROW [2006], THE KILLING JAR, NAZIS AT THE CENTER OF THE EARTH, THE DEVIL'S DOZEN, PARANORMAL MOVIE, REAPER [2014], FRACTURED [2015], MOST LIKELY TO DIE [2015], DESERTED, ARBOR DEMON, FROM DUSK TILL DAWN [TV], DEAD AGAIN IN TOMBSTONE, DEAD ANT, FREAKISH [TV], THE PREDATOR, GHOST IN THE GRAVEYARD, STRANGER THINGS [TV]), in the backseat.
They all come from their many disparate journeys in the night to rent a room from nervous motel desk clerk, Larry (John Hawkes: FUTURE-KILL, D.O.A., SCARY MOVIE [1991], SWEET POISON, FREAKED, CONGO, NIGHT OF THE SCARECROW, FROM DUSK TILL DAWN, WHERE'S MARLOWE?, I STILL KNOW WHAT YOU DID LAST SUMMER, TAKEN [TV], S. DARKO, WINTER'S BONE, LOST [TV], EVE'S NECKLACE, MARTHA MARCY MAY MARLENE, CONTAGION, TOO LATE).
Meanwhile back at the courthouse, all are gathered by the defense lawyer (Carmen Argenziano: PUNISHMENT PARK, GRAVE OF THE VAMPIRE, WHEN A STRANGER CALLS, CIRCLE OF POWER, GRADUATION DAY [1981], THE FIRST POWER, THE TIE THAT BINDS, HELLRAISER: INFERNO, MOMENTUM, ANGELS & DEMONS, THE LABYRINTH [2017], THE INSTITUTE, THE CUSTODIAN). He represents
Malcolm Rivers (Pruitt Taylor Vince: FEAR, JACOB'S LADDER, THE CELL, TOUCHING EVIL [TV], CONSTANTINE, CAPTIVITY, THE ECHO, MYSTERIOUS ISLAND, CREATURE [2011], DARK TOURIST, TRUE BLOOD [TV], 13 SINS, THE DEVIL'S CANDY, HEROES REBORN [TV], AGENTS OF S.H.I.E.L.D., BIRD BOX) and believes the new evidence he has is enough to stay the hand of the state executioner. But first he has to convince the judge who presided over the case and the
district attorney (Marshall Bell: CHERRY 2000, TOTAL RECALL, DICK TRACY, INNOCENT BLOOD, THE PUPPET MASTERS, STARSHIP TROOPERS, VIRUS, ROOM 6) who prosecuted the case.
To do this, the defense attorney has enlisted the aid of the psychiatrist,
Dr. Malick (Alfred Molina: RAIDERS OF THE LOST ARK, HIDEAWAY, SPECIES, SPIDER-MAN 2, THE DA VINCI CODE, THE LODGER, THE ABDUCTION, GRAVITY FALLS) who's been visiting Malcolm in prison. The good doctor believes he's made a discovery that will exonerate Rivers.
Meanwhile, back at the hotel, Ed makes a gruesome discovery in the laundry room and now there are only nine hotel guests instead of ten.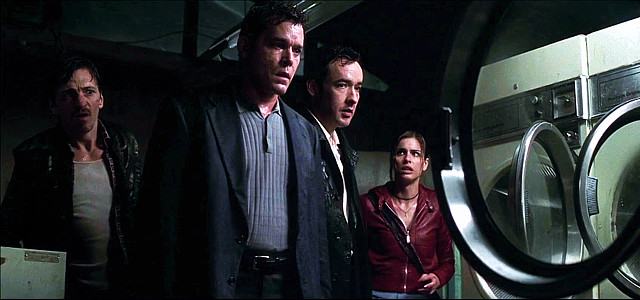 It's here that the mysterious body count begins as, little by little, we learn who these people all are and their connection to each other. Their story as well as the seemingly separate story of Malcolm Rivers, slowly stitches together in under 90 minutes and it all makes a terrible, tragic sense.
Wow!
Based on a screenplay by Michael Cooney (TRACKS OF A KILLER, JACK FROST [all], 6 SOULS), director James Mangold (THE WOLVERINE, LOGAN) created a taught, intense Horror Thriller that veers into, without ever becoming, a slasher movie.
With so many main characters, it would have been easy to get sidetracked or leave many wanting, but most of these actors had worked together in previous movies and TV shows. Most important, Casting Directors Lisa Beach (SCROOGED, TERMINATOR: THE SARAH CONNOR CHRONICLES [TV], V [TV]) and Sarah Katzman (MIMIC 2, CURSED, RED EYE, TURISTAS, THE WOLVERINE, LOGAN, IMPULSE), wisely chose actors who established a "type" among audiences and could plug into those same roles here. So Alfred Molina plays an authoritarian figure, Ray Liotta plays a lawman type, Jake Busey plays a crazy, and so on down the line. It's typecasting but it works in its 90 minute runtime.
Major kudos also go to the superlative Cinematography of Phedon Papamichael (STRIPPED TO KILL 2, NOWHERE TO RUN, DANCE OF THE DAMNED, AFTER MIDNIGHT, BODY CHEMISTRY, POISON IVY, WILD PALMS [TV]). So much dark in this movie, yet I never felt like I was missing anything.
Kudos also to Production Designer, Mark Friedburg (THE AMAZING SPIDER-MAN 2, JOKER). He created an entire set including the amazingly gritty and run down motel that feels so real you can nearly smell it.
This is a set meant to darkly hint at things the cinematography only tantalizingly lights.
In fact, IDENTITY has so much rewatch value it's worth buying outright. The director's commentary is also spot on. James Mangold made exactly the movie he set out to make.
My only issue with IDENTITY is that it has two endings.
There's the intriguing end that makes sense and ties everything together. That's it. The movie is over.
Then there is a second ending.
TANGENT -
When John Carpenter finished HALLOWEEN in 1978, he left the ending open. This was not to encourage subsequent sequels, it is just John's way of telling a story and he went on to repeat his unique method in movies from THE THING to ESCAPE FROM NEW YORK to PRINCE OF DARKNESS. John wasn't out to set up a sequel. He was out to make his scary movie follow you home and percolate in your mind for days.
However, the success of HALLOWEEN cast the die for 1980s Horror movies that went on well into the 1990s. Add an extra three to five minutes after the end of your movie to set the stage for a possible sequel. Wes Craven was forced to do it for DEADLY BLESSING and A NIGHTMARE ON ELM STREET. You may recall that Wes kicked this tiresome trope square in its ass in SCREAM.
Many of these studio demanded tack on jobs weren't directed by the director, but by a second unit to satisfy the studio boss's Post-It note.
And so...
Unfortunately this tacked-on sequel ending happens in IDENTITY and once you see it, it is so daft and ham-fist ruinous to the rest of a cerebral mind-twist of a movie, that you'll probably hit stop on all subsequent viewings.
Four Shriek Girls.





This review copyright 2008 E.C.McMullen Jr.