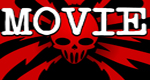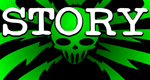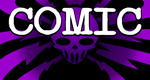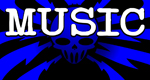 Support This Site

When You Buy My Books
E.C. McMullen Jr.
PERPETUAL
BULLET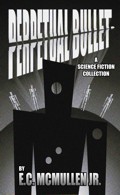 "'Some People' ... may be the standout story in the book."
-

John Grant

, Infinityplus

E.C. McMullen Jr.
WILLOW BLUE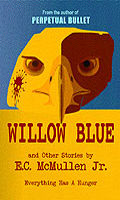 "'Willow Blue' will burrow under your skin and stay there long after you've put the book down."
- Jeffrey Reddick, Creator of
FINAL DESTINATION

IN OTHER BOOKS
E.C. McMullen Jr.'s
short story
CEDO LOOKED LIKE PEOPLE
in the anthology
FEAR THE REAPER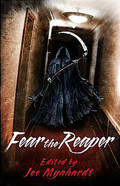 "This Ray Bradbury-esque is one of the most memorable and one of the more original stories I've read in a long time."
- Amazon Review

HORROR 201:
The Silver Scream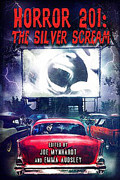 Filmmaker's Guidebook
featuring
RAY BRADBURY,
JOHN CARPENTER,
WES CRAVEN,
TOM HOLLAND,
E.C. McMULLEN Jr.,
GEORGE A. ROMERO,
and many more.

Also
IN CINEMA
E.C. McMullen Jr.
Head Production Designer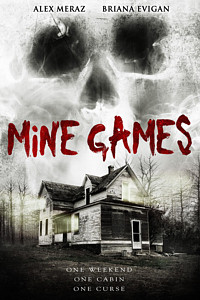 MINE GAMES


(Starring:
JOSEPH CROSS, BRIANA EVIGAN,
ALEX MERAZ)

Dept. head
Special Effects Make-Up
(SFX MUA)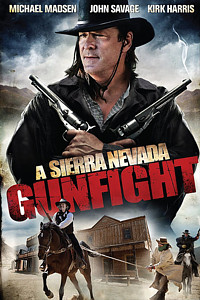 A SIERRA NEVADA
GUNFIGHT
(MICHAEL MADSEN & JOHN SAVAGE).

Production Designer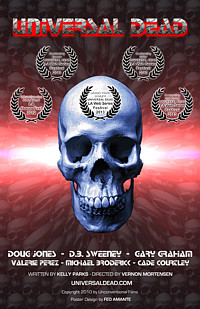 UNIVERSAL DEAD
(DOUG JONES,
D.B. SWEENEY,
GARY GRAHAM)

ART DIRECTOR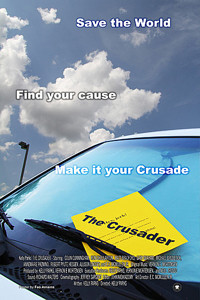 THE CRUSADER
(COLIN CUNNINGHAM,
GARY GRAHAM)
Review by
E.C.McMullen Jr.

GLASS

- 2019
USA Release: Jan. 19, 2019
Disney, Universal Pictures
Rating: USA: R
It's been quite a long time since Writer and Director, M. Night Shyamalan (THE SIXTH SENSE, UNBREAKABLE, SIGNS, SPLIT) was at his best. But he returned to solid footing and solid form when he made SPLIT.
At the end of that movie, audiences discovered (much to their delighted gasps and cheers) that SPLIT is intended to be a sequel to UNBREAKABLE and also the midpoint of a trilogy involving Kevin, David, and Elijah Price aka Mister Glass.
So here we are and welcome to GLASS.
Three movies in, I want to give away as little as possible. Chiefly because so much is given away in the trailer.
Right up front, the trailer leaves a lot of the story untouched, as much as the end of a trilogy can, but because so much is already known of UNBREAKABLE and SPLIT, I have to move delicately through this review.
So here's what I can tell you. If you are a fan of the first two, you will not be disappointed. Especially looking at M. Night Shyamalan's long catalog of crap between UNBREAKABLE and THE VISIT, you might have avoided this movie for all of the right reasons.
But you would have been in error.
GLASS absolutely is more than I hoped for!
I mean seriously! ALIENS never had its great trilogy finale.
TERMINATOR never had its great trilogy finale.
PSYCHO, THE TEXAS CHAINSAW MASSACRE, THE EXORCIST, JAWS, HALLOWEEN, PHANTASM, THE HOWLING, POLTERGIEST, CHILD'S PLAY, CRITTERS, GHOSTBUSTERS, MEN IN BLACK, TREMORS, HELLRAISER, SCREAM, yes I'm listing various subsets from Science Fiction to Supernatural to Slasher Horror and Comedy Horror, so you get the idea. There's so many more and that includes Thrillers in the Marvel Universe from BLADE to SPIDER-MAN to X-MEN to IRON MAN.
Finishing a trilogy on top is a damn rare thing in cinema and M. Night Shyamalan spent years destroying his brand, then burying it.
Did I go into GLASS with lowered expectations? No, but I did go with definite trepidation. Being such a fan of UNBREAKABLE and enthused by SPLIT, I went to GLASS concerned that Shyamalan wouldn't be able to stay on point: that he'd go all SIGNS or THE VILLAGE on me on his third time at bat.
Fortunately that's not the case. Shyamalan gave it his best and so did his cast and crew. Everyone seemed to treat this like it was important cinema and that makes GLASS important.
M. Night Shyamalan gets the best from his three characters of Elijah Price / Mister Glass (Samuel L. Jackson: THE EXORCIST III, JURASSIC PARK, SPHERE, DEEP BLUE SEA, SHAFT, UNBREAKABLE, KILL BILL Vol. 2, SNAKES ON A PLANE, 1408, LAKEVIEW TERRACE, THE INCREDIBLES, THE SPIRIT, IRON MAN 2, CAPTAIN AMERICA: THE FIRST AVENGER, THE INCREDIBLES 2), David Dunn (Bruce Willis: DEATH BECOMES HER, TWELVE MONKEYS, THE FIFTH ELEMENT, THE SIXTH SENSE, UNBREAKABLE, SIN CITY, GRINDHOUSE: PLANET TERROR, SURROGATES), and the tons of characters all living within the main character Kevin Wendell Crumb (James McAvoy: THE NEAR ROOM, THE POOL, CHILDREN OF DUNE [TV], WANTED, X-MEN: FIRST CLASS, X-MEN: DAYS OF FUTURE PAST, VICTOR FRANKENSTEIN, X-MEN: APOCALYPSE, SPLIT, ATOMIC BLONDE, WATERSHIP DOWN [TV]).
In the role of the mysterious Dr. Ellie Staple, the psychoanalyst who has brought the three criminals together in an Asylum, is Sarah Paulson (AMERICAN GOTHIC [TV], METROPOLIS [2000 - English language version], SERENITY, THE SPIRIT, MARTHA MARCY MAY MARLENE, THE TIME BEING, BIRD BOX). I may be projecting, but Sarah seems to take on a Horror / Gothic project whenever she gets the chance and her character moves strangely through this one.
Paulson plays the role of a psychiatrist who imitates charm without being charming. She cannot bring you psychological comfort. Having never seen what Price, Dunn, and Crumb are capable of, she smoothly dismisses their beliefs in their own near Superhuman abilities with a method that borders on brainwashing.
She says she wants to help you, but there is a definite punitive tone to her, should she discover that she cannot.
Rounding out the cast are returning cast members of the trilogy, David's son, an adult Joseph Dunn (Spencer Treat Clark: IT WAS HIM OR US, UNBREAKABLE, THE LAST HOUSE ON THE LEFT [2009], CAMP HELL, THE LAST EXORCISM PART II, THE TOWN THAT DREADED SUNDOWN [2014], AGENTS OF S.H.I.E.L.D.),
Elijah's Mom, Mrs. Price (Charlayne Woodard: UNBREAKABLE), and
Casey Cooke (Anya Taylor-Joy: THE WITCH, MORGAN, SPLIT, THE SECRET OF MARROWBONE).
Intriguing, human, humane, and as twisted as messy human beings are, GLASS is that cinematic rarity we crave: A Great Trilogy Finale!

Five Shriek Girls.






This review copyright 2008 E.C.McMullen Jr.